Finest way to travel in the
Sleeper Car
In the sleeper car, you travel in a private compartment for up to three people traveling together.

Stretch out at night and relax in your comfortable, freshly made bed and arrive at your holiday destination the next morning rested and refreshed.
Read in your comfortable seating area, play cards or chat as the scenery passes you by.
In your sleeper compartment, you can freshen up en suite in complete privacy while en route.
In addition, there are two washrooms and toilets available in each wagon.
You are welcome to purchase hot drinks, alcoholic or non alcoholic drinks as well as small snacks from our minibar on board and enjoy while relaxing in your compartment.
Sleeper Car
Private Compartment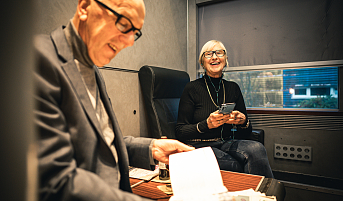 Travel in your private compartment with up to 3 people, without the entry of third parties (no mask requirement in the compartment, only when entering/exiting and in the corridors). Sleep in a freshly made bed (bunk bed) with blankets and pillows and let our friendly service team gently wake you up in the morning for a breakfast (service and breakfast are included in the ticket for all fellow passengers in the compartment).
Then freshen up for the day in your en suite washroom.
Book your sleeper compartment ticket here.